supplemental unemployment benefit plans
Reliable income during operational downtimes
The key to securing a steady, reliable workforce, especially in industries with periodic layoffs, is to offer a roadmap for income continuity.
A customized SUB plan by NeuBridg, Inc. allows employers to offer plans that cover prevailing and non-prevailing wages, severance packages and required time off.
Working with us to develop your customized NeuBridg SUB plan assures employees they will continue to receive an income during periods of unemployment.* It's an ideal solution for companies that have periodic layoffs, such as those in:
Introduced by the Department of Labor in the early 1950s and approved by the IRS in 1956, company-financed SUB plans comply with federal Davis-Bacon, prevailing wage and non-prevailing regulations in all 50 states. 
*Certain restrictions apply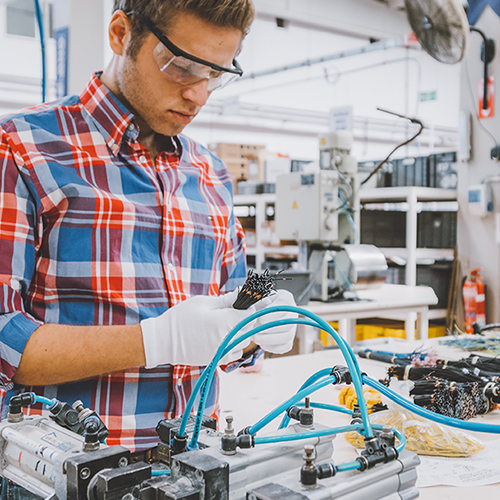 In addition to providing a host of employer benefits and employee benefits, a NeuBridg SUB plan is easy to offer, because NeuBridg provides turnkey administration and support. We can also work with employers to develop severance plans, which allows employers to contribute to a SUB severance.